If you're a noobie traveler, Asia is one of the best places to start your world journey, especially Hong Kong.
However, no matter how much a country is easy to explore, you still need to have a few aces up your sleeve in order to ensure you're 100% comfortable and safe. So, travelers, take notes on this easy first-time traveler guide to Hong Kong. 
Intro to Hong Kong
Before you choose your accommodation, it's important to know a few things about HK. The city is made up of two sides, the Kowloon and Hong Kong Island.
The good news is that both sides have a plethora of attractions, shopping opportunities, clubs, bars, restaurants, and fun things to do.
Additionally, you can easily cross from one side to the other with a ferry, taxi, or MTR.
If you're aiming for that amazing hotel view you can see on Instagram, keep in mind that these photos are probably taken from the Kowloon side—looking onto HK Island from your Kowloon accommodation will give you some amazing panoramic snaps.
Make sure to do some research on the area before you book a hotel so that you're close to all the things that interest you the most. 
Know what to do when you arrive
Once you arrive, don't start panicking. You can easily get from and to your airport using Airport Express trains.
You can buy tickets at the train stops and your ride will take you from one end to another in less than 25 minutes. If you want to save up some money, get your ticket online ahead of time. 
Book your accommodation
This is an easy step since Hong Kong has plenty of accommodation options from hostels and hotels to entire apartments for rent.
If you're staying only a few days, you can get away with a hotel, but if your trip takes more, don't waste money on overpriced rooms.
You can always find a practical service apartment in Hong Kong and have a pleasant stay during your long trip. Having an entire apartment at your service will make you feel like you're at home! 
Use public transport
When visiting Hong Kong, it's best to grab your Octopus Card as soon as possible, especially if you're staying more than one or two days.
These cards allow you to get around easily and save money with every ride. Octopus Cards are prepaid and you just need to check them at the entrance and you can ride.
Additionally, they allow you to make purchases at supermarkets, bars, cinemas, and vending machines and you can easily top them up at 7-Eleven or similar stores. 
Communication is easy
If you don't speak Cantonese or Mandarin, don't worry. While many places in East Asia use these two languages, English is also spoken in HK.
Since there's a large ex-pat population, you can often run into native English speakers and have a nice chat in your mother tongue.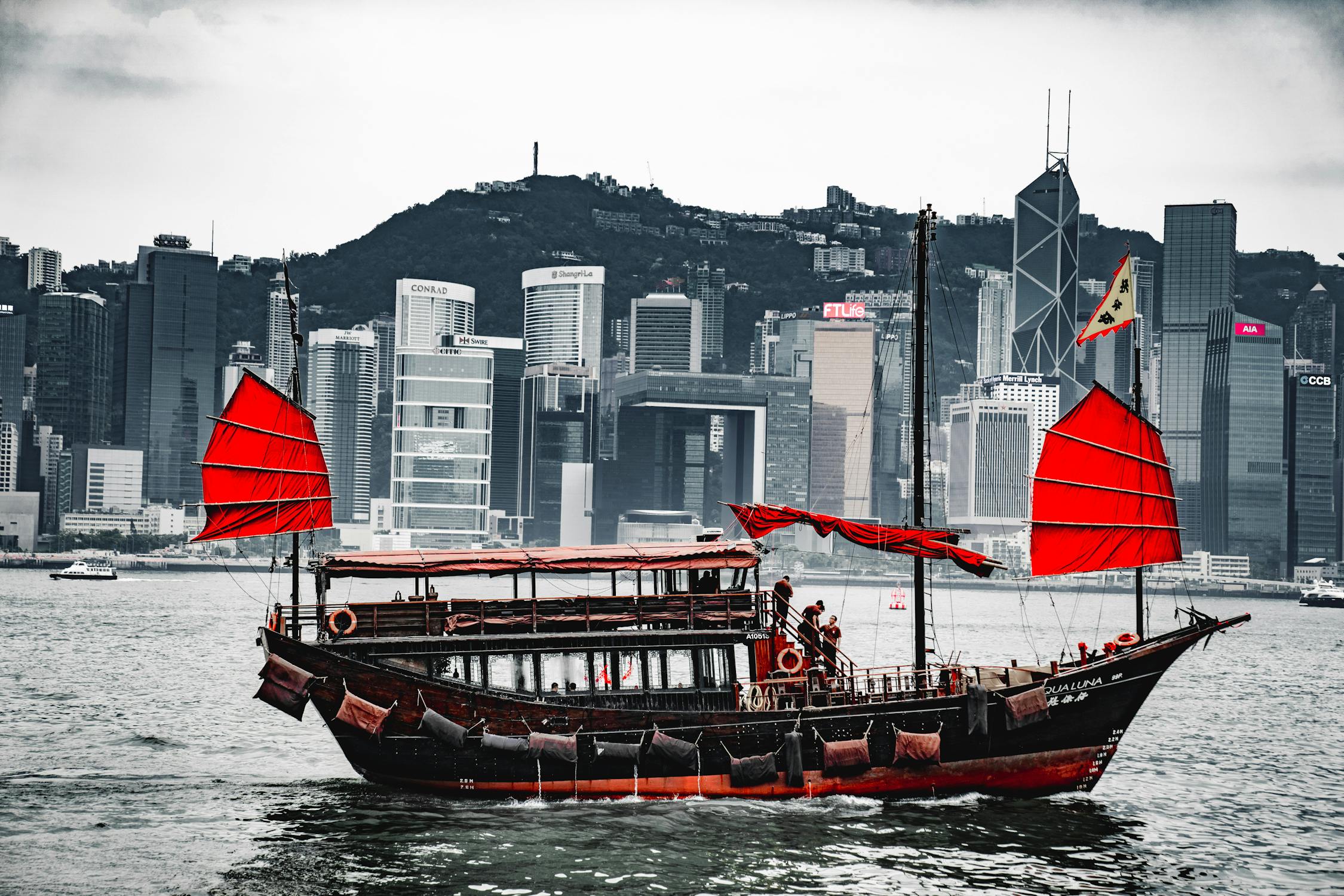 Climate is tricky
While the language is an easy obstacle to jump over, the weather might be your enemy when traveling in Hong Kong.
Their climate is officially subtropical, which means plenty of humidity and rain. Snow is rare, but rain can be expected almost always, so make sure to pack a small umbrella and bring it with you wherever you go.
If you prefer to have your hands free, a waterproof poncho or rain jacket will come in very handy should a storm decide to kick in.  
Try these delicacies
When it comes to food, Hong Kong will satisfy even the most refined tastes with its wide offer of all sorts of cuisines.
While you won't go wrong with any dish, make sure to try a few traditional Cantonese classics like dim sum and sweet and sour pork.
Dim sum comes in bite-sized portions served in bamboo steamers accompanied with tea. It's a famous brunch choice for many and a dish you simply need to try.
Aside from these two famous dishes, you can also be a little braver with your choices and try chicken feet or snake soup.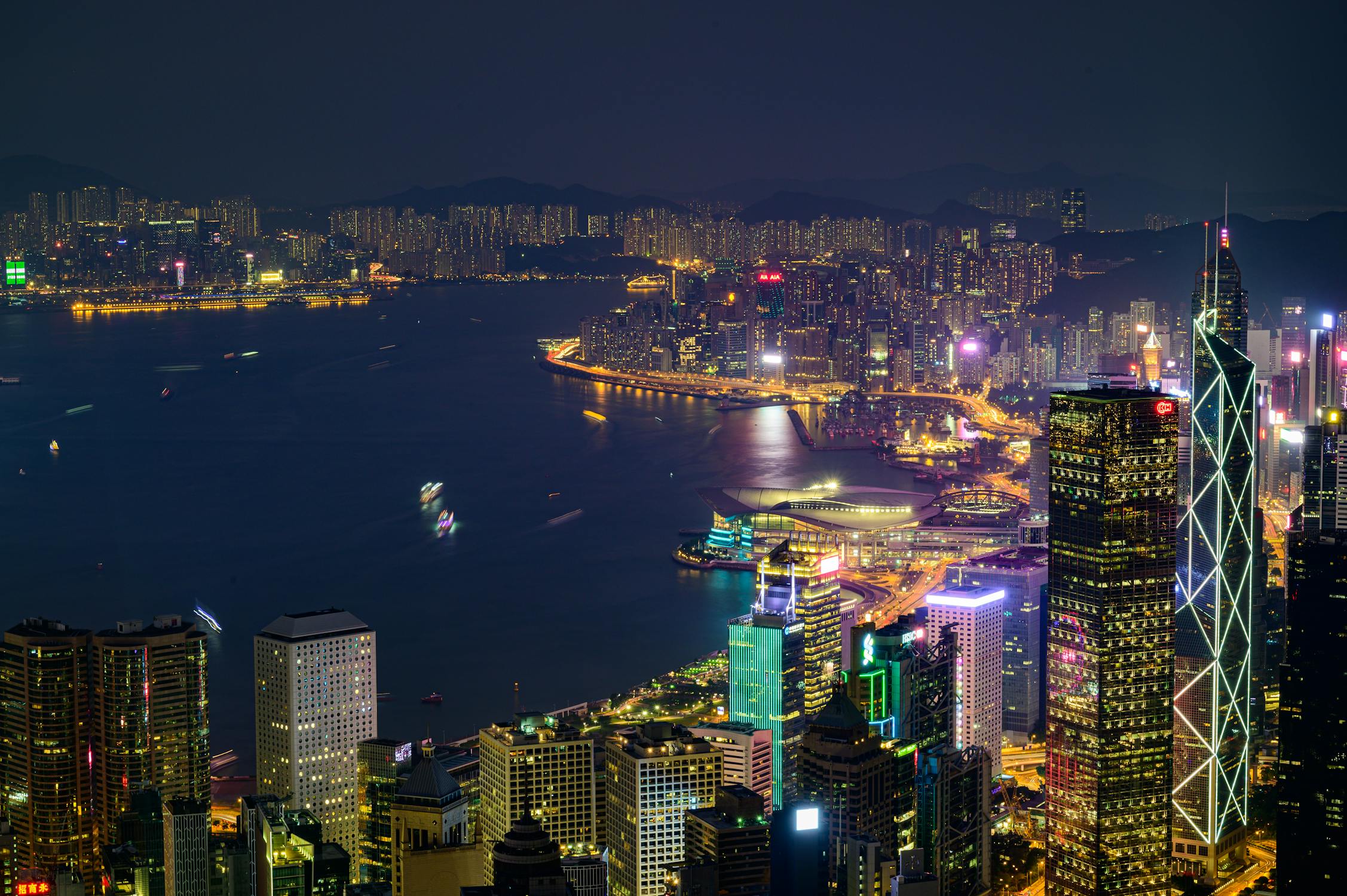 Don't limit yourself
Sure, you will always find something fun to do and see in the city center, but it's truly a shame not to explore the surrounding area.
If you have time, leave the hustle and bustle of the city and spend a day in Hong Kong's nature. While this city is very urban, the surrounding is very green and wild, so you can easily escape and get some fresh air and exercise.
If you need some ideas for out-of-city excursions, you can visit the Big Buddha or hike Dragon's Back. Both offer amazing views of the city and a nice break from city life. 
Now that you know what to expect when you arrive in Hong Kong, you will definitely be much more relaxed, no matter if you`re a tourist, a digital nomad or if you're a solo female traveler (East Asia is pretty safe for women).
Keep these tips in mind and you can expect a smooth, safe, and fun trip, no matter if you're staying one day, one week, or one month.
**Please note that this post may contain affiliate links. When booking through one of our links, we earn a small kickback at no extra cost to you and it's a big help to keep the site up and running.